Vysoké Tatry V., Štrbské pleso, Solisko, domů - 16. - 17.9.2022
V pátek jsme se vydali na nenáročný výlet ke Štrbskému plesu, okolo vody vlevo až do lyžařského areálu, lanovkou na větrné Solisko, malá procházka a lanovkou zpět. V sobotu cesta domů. Zastavení na Liptovské Mare, podél Váhu pod zříceninami hradů ke Trenčínu a už jsme v Česku. Oběd Pepčím... Brno... Praha... Peruc. (Doprovod Mirek, Jana a Petr, pěší trasa asi 6 km.)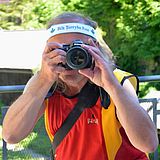 Vysoké Tatry V., Štrbské pleso, Solisko, domů - 16. - 17.9.2022
Content will continue after the ad
Continue below for more content
Delete photos and videos from the album
Select all photos or videos you want to delete and confirm the action.
Title
Vysoké Tatry V., Štrbské pleso, Solisko, domů - 16. - 17.9.2022
Description
V pátek jsme se vydali na nenáročný výlet ke Štrbskému plesu, okolo vody vlevo až do lyžařského areálu, lanovkou na větrné Solisko, malá procházka a lanovkou zpět.
V sobotu cesta domů. Zastavení na Liptovské Mare, podél Váhu pod zříceninami hradů ke Trenčínu a už jsme v Česku. Oběd Pepčím... Brno... Praha... Peruc.
(Doprovod Mirek, Jana a Petr, pěší trasa asi 6 km.)
Settings
Public album
Anyone can see the album.
Available only for 18+
Only people who have confirmed their coming of age can see the album with 18+ content.
Hidden album
Only people who know the exact address of the album can see that.
Locked album
Only people who enter the code you set can see the album.
Create photo gifts
From albums and photos on Rajče or even from a computer disk; you can easily and quickly create various photo gifts for yourself or your friends.